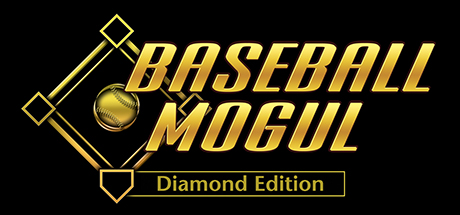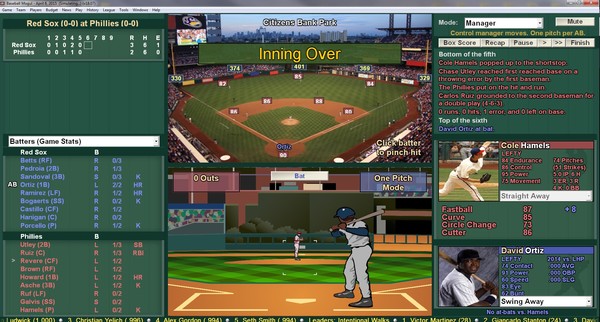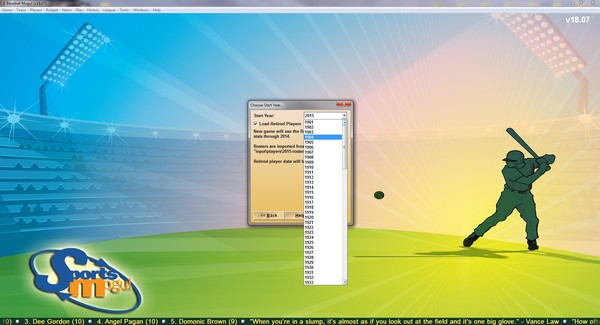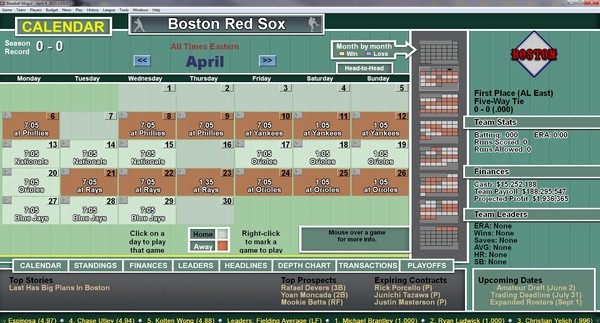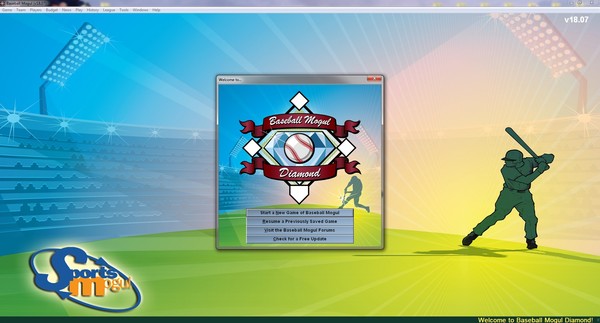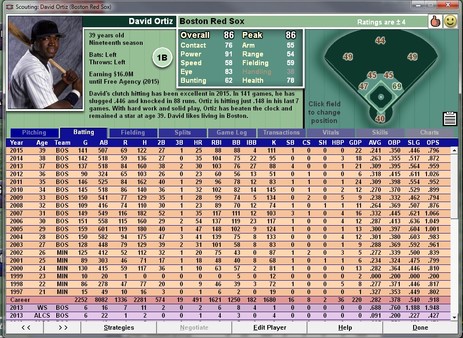 http://store.steampowered.com/app/507080/
Baseball Mogul Diamond
New Features In Baseball Mogul Diamond
Compensatory Draft Picks (for teams that lose players to Free Agency)
Improved Player Aging, including mid-career position changes
Improved Manager AI (especially pitcher usage and defensive replacements)
Improved General Manager AI (roster management and player contracts)
Improved Trade AI (Artificial Intelligence)
Trades improve teams at specific positions, not just overall talent
Much greater News Story and Scouting Report variety
Improved historical and fictional season schedules
Faster simulation engine
More minor league and lefty-righty stats for active and historical players
Improved output for Head-To-Head Records
More realistic player fatigue and injuries
Improved simulation accuracy and stability
e.g. stolen base numbers no longer decline over time
Many bug fixes to prevent slowdowns and hangs
Problems fixed with Baseball Mogul Encyclopedia output
Fixed errors found in some historical All-Time Leader lists
Plus...
Build Your Own Expansion Team
Stat-based scouting
Individual strategy settings for each player
Includes individual pitch count limits
Lefty-righty batting and pitching stats
Includes every season back to 1951
Improved General Manager AI.
Mimics real-life trade and contract data
Scouting Report: copy player stats to clipboard with a single-click
Updated minor league stats
More than 1.2 million lines of data
More realistic high school, college and minor league stats
Improved Player Award AI (Gold Gloves, etc.)
Improved Pitch Tracking
Records velocity, break, location and result of every pitch
Accurate head-to-head stats for every batter-pitcher matchup
More accurate heat maps in player Scouting Reports
... and smaller improvements such as these:
Free agents available after expansion draft, to help complete your major and minor league rosters.
Bug fixed when calculating Defensive Runs
New stats and search options in "Sortable Stats" screen
Bug fixed with setting pitch count limits for individual pitchers
Ground balls to right side now advance runner on 2B more consistently
New directory created for each saved game
Prevents conflicts with box score and encyclopedia output
Updates for Opening Day of the 2015 Season
Updated rosters for every team
Over 2100 active players
Includes more than 45 minor leaguers per organization
Complete major league and minor league stats through 2014
Actual real-life 2015 season schedule (all 2430 games)
1. Необходимо скачать и установить Steam
2. Зайти под своей учетной записью или зарегистрировать новую.
3. Перейти в раздел "Мои игры" и выбрать "Активировать через Steam...", и ввести ключ полученный после оплаты.
4. После активации, игра появится в списке игр (Библиотеке) и вы сможете её скачать